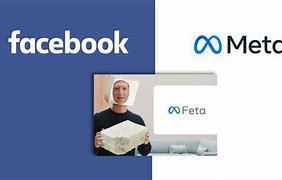 Less than two months before the French presidential elections, Meta and Google have put a whole arsenal in place to fight against false information.
Posted on 02-21-2022 by Esther Buitekant
Meta wants to fight abuse, misinformation and electoral interference
After the fiasco of the last American presidential election, the parent company of Facebook, Whatsapp and Instagram, knows that it is expected at the turn in France. While the first round will take place on April 10, the American group has just announced the imminent launch of a 'virtual operational center'. His goal ? "Fighting abuse, false information and electoral interference through a global approach", announces Meta, which will work in particular in partnership with Agence France Presse (AFP) for the reporting of "fake news", Loopsider and France 24. "We have specialized international teams that we have created to identify threats, including signs of coordinated inauthentic behavior on our platforms, to enable us to stop them and always stay one step ahead," explained in a note. Anton'Maria Battesti, head of public affairs at Meta France.
'Objective dsintox' for Google


Google, for its part, has set up a media group called 'Objectif dsintox', under the aegis of AFP. The aim is to give more visibility to fact-checking articles. The platform will also provide Internet users with a form that will allow them to submit articles found on the Internet in order to request verification. Google will also work with candidates' campaign teams to educate them on best practices. The group will also be particularly vigilant with its YouTube subsidiary, which will highlight videos related to current affairs when they come from reliable sources, and will prevent videos on controversial topics with an insert.