Google's homepage is one of the most comfortable places on the internet. You go there and are greeted with a simple search box, nothing else. But that might change, as some users see significant differences on Google.com.
9To5Google was the first to spot this difference, which only appears to affect the desktop version of Google's homepage. This in fact includes many widgets or cards at the bottom of the screen that provide you with essential information in addition to the standard search box that you have come to know and love.
If this design is widely adopted, it would be the biggest design change ever to Google.com.
Google seems to be testing this new homepage, as most people still see the standard search box with nothing else (myself included). However, those with the new homepage will see widgets for weather, trends, what to watch, stocks/markets, local events, and COVID-related news. Clicking on a map expands it or loads a search results page.
None of these widgets seem intrusive, so you can ignore them and search for whatever you want without paying attention. There's also a "Hide Contents" button at the bottom of the screen that lets you get rid of the widgets and bring up the traditional Google search screen.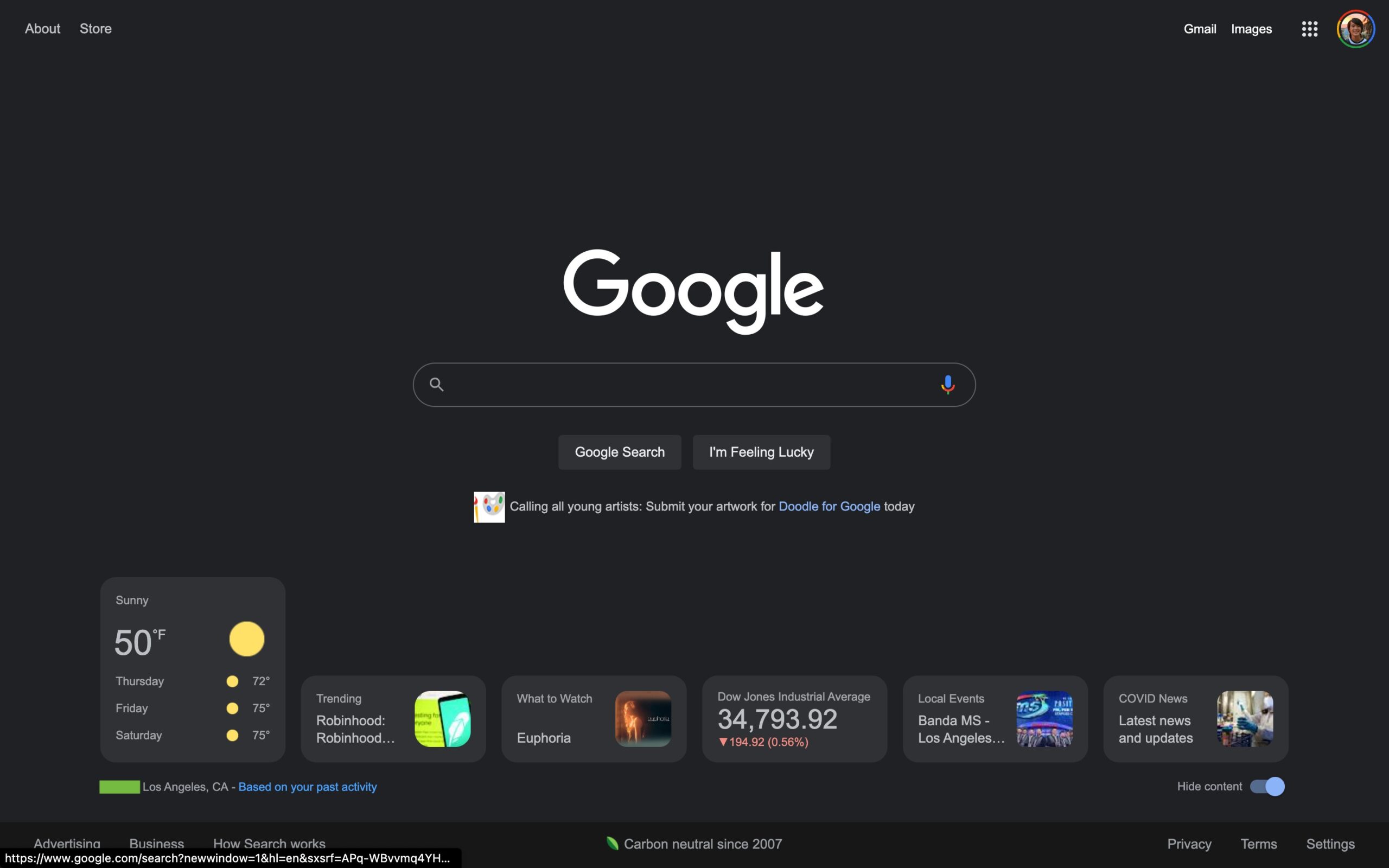 A real upheaval to come
It is not yet known whether this homepage will be generalized, because Google has not officially announced anything. We'll have to wait and see if Google's new homepage rollout becomes widespread over time. Google's sobriety was a major differentiator in its early days, and it's interesting to see the company considering moving a bit closer to Yahoo's days, even as it showcases a more modern take on the idea.
One wonders how many people still use the Google.com search page. If you use Google's browser, Chrome, you hardly ever see it. Chrome's "new tab" page looks like Google.com, but it's not the same, and the prevalence of address bars that double as search bars makes the search home page rather obsolete.