Google Meet has added an option that will automatically disconnect calls after seven minutes of inactivity. Options for call hosts will also be consolidated into a single location.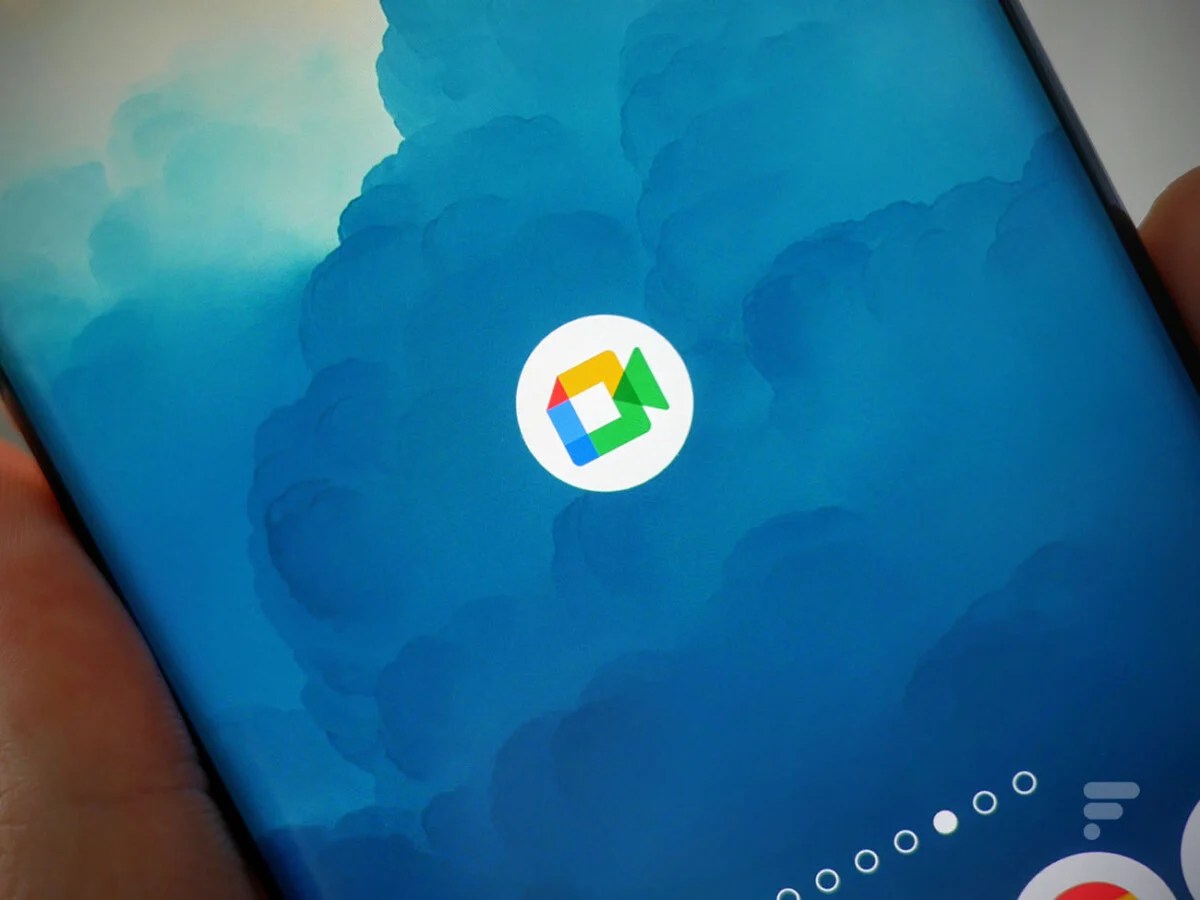 Who has never noticed with horror that the videoconference he thought he had left two hours ago was still running in the background? If many services today integrate a system that identifies inactivity after a given time and automatically disconnects you, this was not yet the case with Google Meet, to our great astonishment.
This feature will be rolled out gradually starting April 11 on PC and iOS versions (unfortunately no date is scheduled for Android at this stage).
A welcome notice
When it's up, you should get a message like this after 5 minutes of being alone in a call. If you do not react within two minutes, the call ends automatically.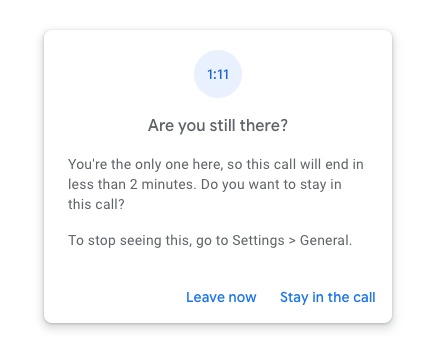 Google briefly explains its purpose: "We hope this feature will help prevent situations where your audio or video is unintentionally shared. » Indeed, even if you are the last or the last in a call, you are not immune to someone coming back and being able to hear and see you without you wanting to. By limiting this possibility once past seven minutes, the risks are considerably reduced.
Revamped host interface
For now, the various controls available to hosts on a call are a bit scattered across the interface. All these options will soon be brought together in a single menu on the PC version of the application.
Google regularly adds new features to its video conferencing service, Google Meet: picture-in-picture mode and emojis, live subtitle translation, or new animated backgrounds.
---
To follow us, we invite you to download our Android and iOS application. You can read our articles, files, and watch our latest YouTube videos.