manga My handy cat is still all depressed has just been announced in France by the editions Meian.
For this feline series, the publisher promises us a light and cute slice of life with a good dose of humor and a pleasant character design. On the program, daily life situations between a young woman and her giant cat who takes care of her.
In Japan, this series signed Hitsuzi (or Hitsuji) Yamada has been in progress since 2018 at Kôdansha under the title Dekiru Neko wa Kyô mo Yûtsu, with currently 5 volumes on the clock.
As for the original edition, the French format will be 14.8×21 cm, all for a sale price of €6.95. Volumes 1 and 2 are scheduled for June 13.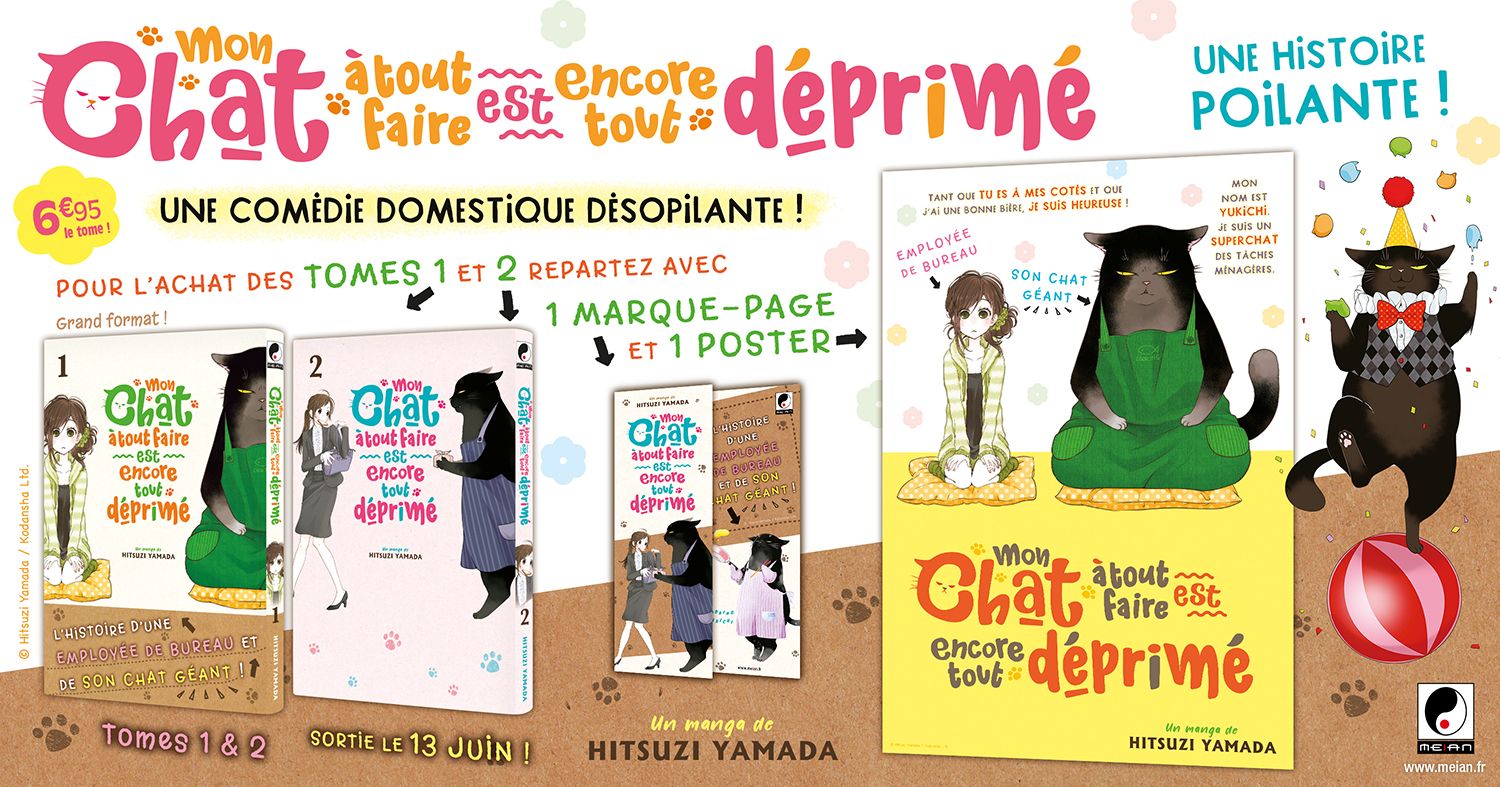 Saku is a sinister office worker, harassed by her city life. Lately, her black cat, Yukichi, whom she took in on a whim a few years ago, seems to be acting unusual… Huh? Since when are cats so big?!
.