Report"Le Monde" followed MEP Caroline Roose and the NGO Animal Welfare Foundation on a mission to control animal transport. In this sector, breaches of regulations are "systematic", according to a report by the European Parliament.
It is 3 p.m. on Thursday, February 10, when the calves, most of them four weeks old, climb one after the other into the back of the semi-trailer, in a noise of lowing and metal ramps.
Halfway on a journey that takes them from Krizanov, in the Czech Republic, to Lérida, in Spain, they stopped in Alsace, at a "checkpoint" in Kappelen, in the Haut-Rhin. This farm is an officially approved transit point for the long-distance transport of animals, responsible for welcoming the animals during their stopover, feeding them… "A hotel-restaurant for animals", as Alain Muller likes to present it, the owner of this site located in a charming Alsatian village, on the edge of a football stadium and rolling fields.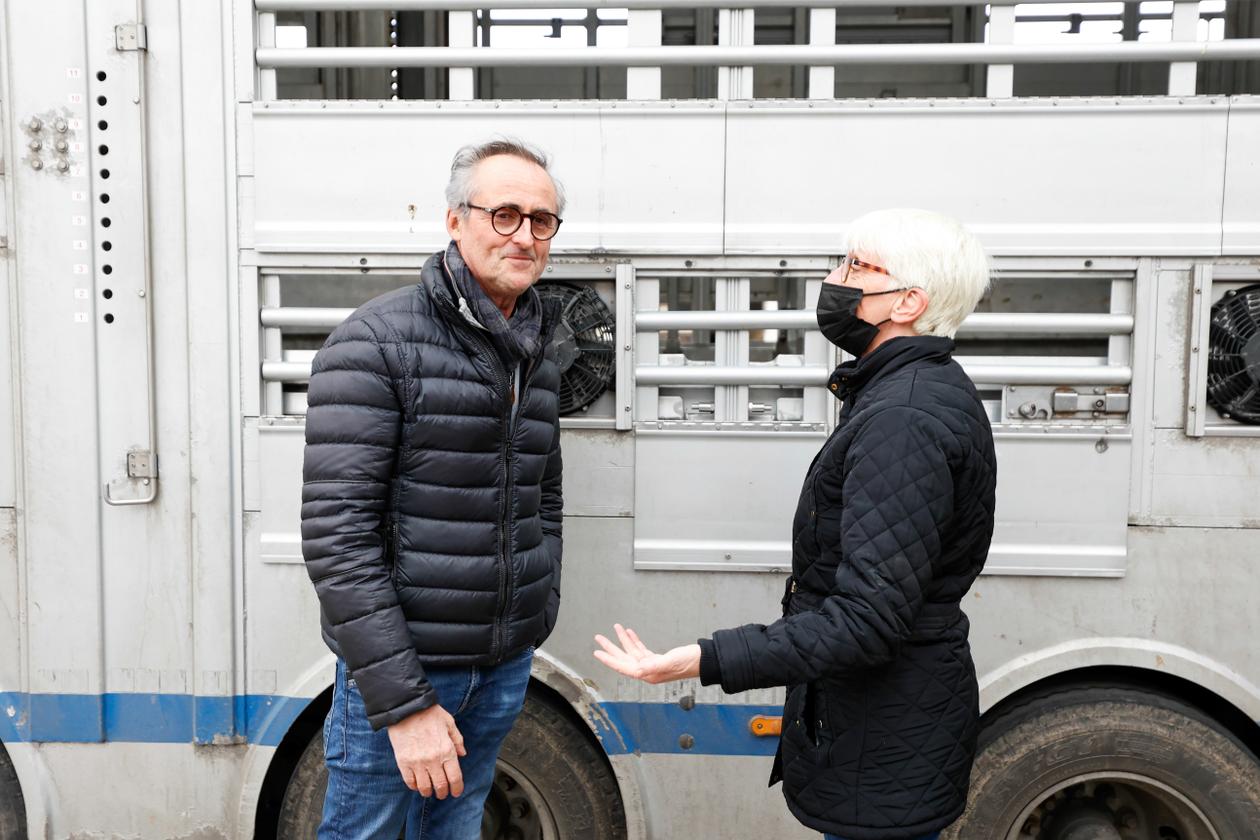 However, when the French MEP Caroline Roose (Les Verts), member of a parliamentary commission of inquiry into the transport of animals, who wishes to observe the installations, shows up that afternoon, the embarrassment of the operators is obvious and the drivers immediately get the animals out of the truck. "The truck has just arrived, they are unloading the animals", ensures first the person in charge of the places. In a few minutes, all the calves on board are lowered and back into the barn.
In reality, this semi-trailer, driving on behalf of a Polish company, Inter Express Trans, arrived several hours ago, in the middle of the night, at 0:30 a.m., as evidenced by the observations of Caroline Roose. and World, as well as the road book of the vehicle that we were able to consult. Nearly 220 calves are transported there, on three levels.
If the embarrassment is such, it is because loading the calves to get back on the road after only 2:30 p.m. is contrary to European regulations. This stipulates, in fact, that for unweaned animals, such as these calves, trucks must stop for twenty-four hours after a nineteen-hour drive. A rule frequently broken by carriers and which the MEP wanted to control by following a route between the Czech Republic and Spain, with the help of the NGO Animal Welfare Foundation (AWF), specialized in monitoring the transport of animals.
"For the commission of inquiry of the European Parliament, we carried out official missions, in particular in Bulgaria, where the facilities visited were so clean that we wondered if they had ever accommodated animals.says Caroline Roose. And we also did unofficial missions, where we systematically saw violations. »
You have 78.39% of this article left to read. The following is for subscribers only.