A webcam installed next to a nest of storks filmed the fall of one of the storks. If this phenomenon is common in the animal world, it did not fail to shock a good number of Internet users who followed the life of storks live.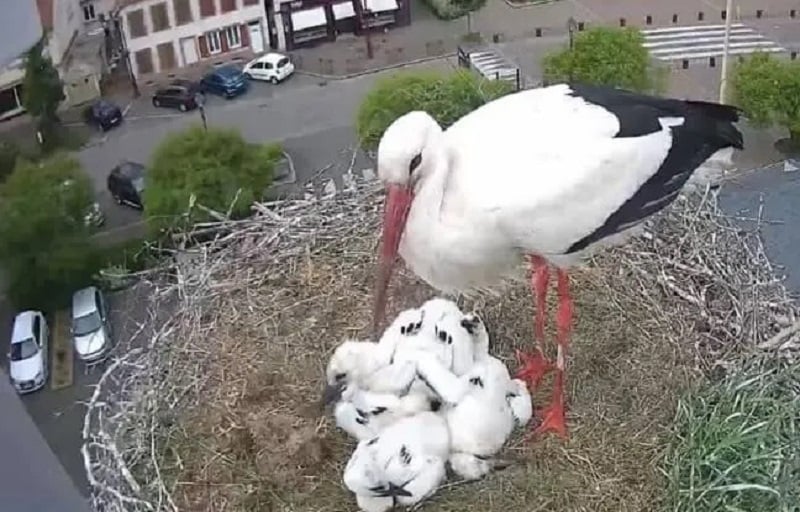 Credit: Sarralbe webcam
See also
At the top of the town hall of Sarralbe, in Moselle, a webcam placed next to a nest films 24 hours a day the life of a couple of storks and their five young. Sunday, May 15, in the afternoon, the few hundred people who followed the daily life of the storks live on Facebook had the unpleasant surprise of witnessing the fall of one of the storks.
The mother stork has indeed thrown one of her five babies over the nest, causing her to fall fatally 20 meters. After the amazement among Internet users, the questions rocketed. Some of them having noticed before the fall of the stork that the latter seemed weaker than its brothers and sisters.
A doomed stork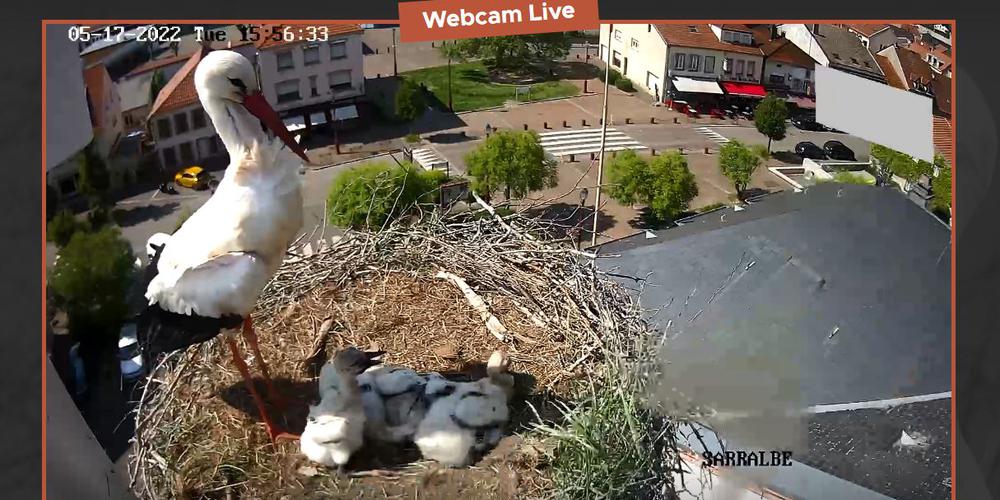 Credit: Sarralbe webcam
As dramatic as it may seem to us humans, this behavior is perfectly normal in animals. But then, what pushed the mother stork to throw her baby from such a height?
Questioned by our colleagues from France bleu, the ornithologist and stork specialist Dominique Klein says: " After pecking at it, one of the adult storks threw the youngest over the nest. He fell 20 meters high and obviously did not survive. I went to pick him up and did an autopsy. He had a big ball of grass in his stomach. That means it wasn't viable. The storks understood him, he shouldn't be able to eat anymore ".
A 'normal' behavior in animals to save the other storks in this specific case. Moreover, after the autopsy, a ball of 100 grams was discovered. It consisted of " some insects, piece of glass and especially grass and was much too big for this 450 gram stork. " Impossible to regurgitate a ball of 100 g the size of a tennis ball. He was therefore doomed "says Dominique Klein.
" When a young is not viable, the adults sacrifice it. Especially since with this heat, food is scarce for storks and their young ".
The situation had been critical for several hours.
The last born of the siblings has just been expelled from the nest.
High heat, scarcity of food lead to this type of behavior in order to save others.#Storks #Sarralbe #Climate

webcam https://t.co/Ok7SUszJW1 pic.twitter.com/7HhMpZU8FG

"Is this world serious?" (@allard_sol) May 15, 2022